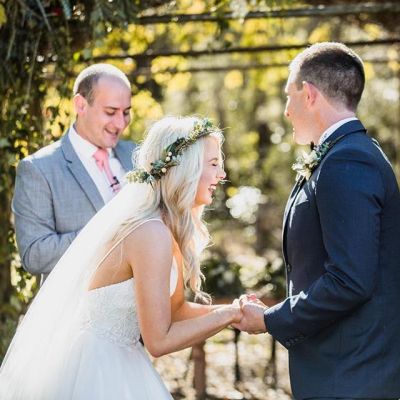 Every couple wants their wedding ceremony to be meaningful and memorable. Whether this is your first marriage or your fourth, whether you are young, or walking down the aisle later in life, you will want a wedding ceremony that reflects you as a couple. I am confident that I can take you, step-by-step, through this exciting, tender and serious time of your life. 
 
I have sample wedding ceremonies that I can adapt to suit you. You can choose traditional or something more alternative. Perhaps you'd like a particular reading, a poem or a favourite piece of music.
 
Maybe you want a ceremony written especially for you. You may want to include friends and family, such as children from a previous relationship. Together we can design a unique celebration.
Your wedding is an intensely personal experience and above all else you need to find the marriage celebrant that you feel most comfortable with.
There is no better way of reaffirming your love for one another than with a Renewal of Vows. This is a time when you acknowledge how special your life together has been, and will continue to be in the future. Let me help you create a moment in time when you speak to each other from the heart.

Why are more people renewing their wedding vows?
• After the birth of a child or recovery after traumatic event or illness;
• Because of tender wishes to revisit their commitment to each other;
• Because of a "quickie" marriage that didn't hold much meaning;
• Because of separation or problems and desiring to reconcile with ceremony;
• Because it is a fun way to celebrate your anniversary, regardless of the number of years.
All the elements of the traditional marriage ceremony are suitable for renewal of vows. It must be clear that this ceremony is a renewal, not a marriage.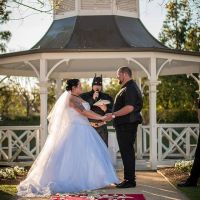 Do you wish to have an intimate ceremony by yourselves or just a special few? Then why not elope and get married in a beautiful location. Just bear in mind that in Australia couples need to give one months notice of their intention to get married. This is done by completing a Notice of Intended Marriage Form and lodging it with a registered celebrant.
Your wedding can be as intimate as you like, but on the day you will need two witnesses over 18 years old to witness your ceremony - I can arrange for the witnesses if need be.
I can help with your elopement by firstly giving some tips on intimate venues, like your own house, a restaurant, a discreet park or garden. Then I will work with you to prepare your ceremony and complete the relevant paperwork. The documents that you will need are listed in the legal requirements - if you plan to get married within a quick timeline and need to obtain supporting documents, then you will need to get the process started.
Give me a call to talk about your special wedding plans.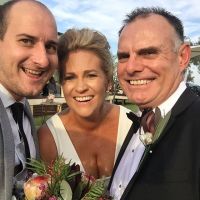 Naming ceremonies have evolved recently as a popular alternative to the traditional religious christening. A naming ceremony provides new parents with the opportunity to introduce their baby to their family and social group, and appoint a life guardian or guardians (the equivalent of godparents).
 
A naming ceremony can be a as formal or as casual as desired. There are no 'rules', but the occasion allows the new parents to celebrate the birth of their baby with those closest to them.
The ceremony itself may include background music accompanying the reading out of affirmations and offering of gifts, and perhaps the planting of a tree or the naming of a star after the child. It may also be the first time that the new baby's name is made public.
The child is officially welcomed into the family unit. The gathering of family and friends to witness a naming is practiced throughout every culture in the world.